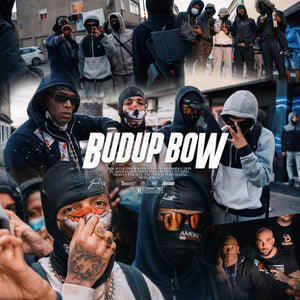 Timor Ysf & Xrootz x Yhunga ft. Mr WOT Crud - Budup Bow (Prod Yeezyuri)
We want to congratulate all the elements that participated in this event, it was a mark in time and an event that will go down in Hip Hop History. From the singers @Xrootz, @TimorYSF, @Yhunga to the producers to the creative directors, directors @Yuriyeezi, @JesusAmoretti, @Dir.Nomad and the whole family that attended the day of the recording of the track and the Videoclip, which took approximately 48hrs, without our teamwork none of this would have been possible family, it could happen anyway but not in the same way, so a big hug and congratulations to all for the performance and willingness to raise our standards and let the world know and hear a little more of what we are.
We would also like to give special thanks to the Godfather of Drill aka CRUD aka @Mr.wotentertainment for the humble way in which he showed his willingness to do this work with us and for having blessed us with his presence as we are talking about the person responsible for creating Drill at a global level. Mundial, we are talking about the person responsible for the success of artists like Pop Smoke 🇺🇸, @russmillions , @tionwayne , Chip Munk and many more on 🇬🇧, @ciaran_inkredible on 🇮🇪 and now Nós🇵🇹 in Portugal!!! It was really an incredible family, all this work was done on time, without plans, without budget, it was literally the union of the right people and a great desire to make it happen, literally a real life movie.
Drill is currently the musical style derived from HIP HOP with the most audience worldwide and this step will be of great importance for us to be seen and heard internationally not only by countries where Portuguese is spoken or derivatives but also by all other languages. We are proud and grateful to have been selected for our work and chosen to represent our country in this sector.
We have much more to give and this bridge we created with the United Kingdom was just one step away from the next ones to come! Here's the Video you've been waiting for so long brother, I hope you like it as much as we love to make it! A big hug and Stay tuned, stay firm and stay with God, the family is united and we don't lack the will to work! Let's fucking get it!! It's us mo Gang! We're together, you know! 🇵🇹🇬🇧🌍🎥💯🫀✨
---